About Us – Our Vision 
At Monarch Butterflies, our mission is to preserve and repopulate the most beloved and recognized butterfly in North America. Based out of Toronto, we service all of Canada, providing the public with the means to help grow and protect butterfly populations. Our vision is to educate and empower individuals to take action by releasing even one butterfly, as every release helps to make a difference.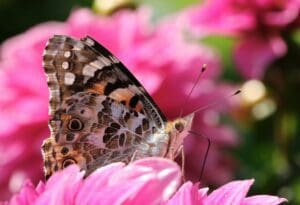 Our Initiative
Our team of experts is dedicated to the cause of butterfly conservation and raising. With years of experience in the field, we are passionate about providing the highest quality butterfly kits and products, as well as educational resources and live butterfly releases for special events. Our butterfly kits provide an opportunity for individuals, schools, and organizations to witness the metamorphosis and fragile life cycle of these captivating creatures while contributing to their repopulation.
Our Mission
We believe that everyone can play a part in protecting and preserving butterfly populations. Whether you are a teacher looking to educate your students, a parent looking to provide a fun and educational experience for your child, or simply an individual looking to make a difference, we are here to help. Our easy-to-use butterfly raising/hatching kits and adult butterflies ready for release are available for purchase throughout Canada, and our continuously growing blog provides a wealth of information on butterfly conservation and raising.
If you have any questions or would like to learn more about our services, please don't hesitate to reach out to our team at info@monarchbutterflies.ca. We are here to help you bring the joy and beauty of butterflies back to your community, and together, we can make a difference for these incredible creatures.