I could say it began to get a bit tiring the amount of people that went on about Dracula and Vampires when I mentioned I was going to Transylvania.
The odd thing is I have actually met Dracula and served him food and drink!! When I worked for GB Airways Christopher Lee, the most famous Dracula actor was in seat 1C and I served him his food. He was such a distinguished looking man who spoke very quietly. The strange thing was I didn't even recognise him until I heard another passenger mention it was him as we were disembarking. I then checked the passenger list and there it was, C. Lee in 1C. I can't remember if he had any red wine though!
Anyway, the final couple of days were also very good in the meadows behind the house. Having breakfast listening to a Golden Oriole calling was a bit special. On the walks a few special butterflies were also seen with some common British species such as Large and Essex Skipper, Small Tortoiseshell and some rarer ones such as Wood White. I also saw my very first Short-tailed Blue. Nickerl's Fritillary showed very well, especially a very fresh female that I spotted as it was being pestered by a male. Once she gave him the big heave hoe she posed very well for me. At the far end of the meadow I was strolling gently back in the direction of home when I saw some horse dung that had an amazing Great Banded Grayling taking minerals from it. For this special butterfly I laid flat out on the ground to get the viewpoint I needed. After taking the photo I noticed blood on my arm with an insect ovipositor next to a tiny hole. I guess some kind of wasp laid some eggs in my arm, the nearest I got to that vampire!! The area around the hole quickly swelled right up, but after a couple of days it was back to normal. I haven't yet had that Alien scene with a strange beast breaking out of me, yet!!
Great Banded Grayling.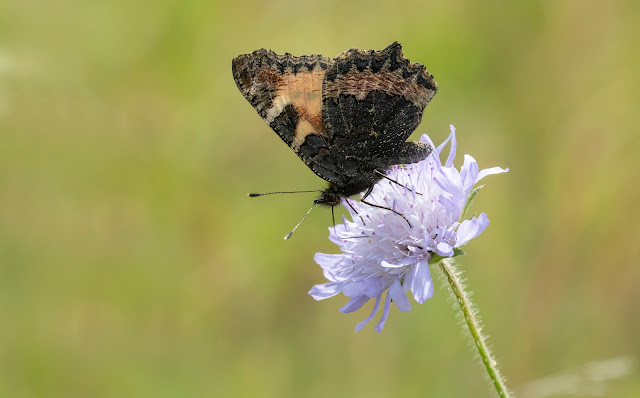 Small Tortoiseshell on Scabious.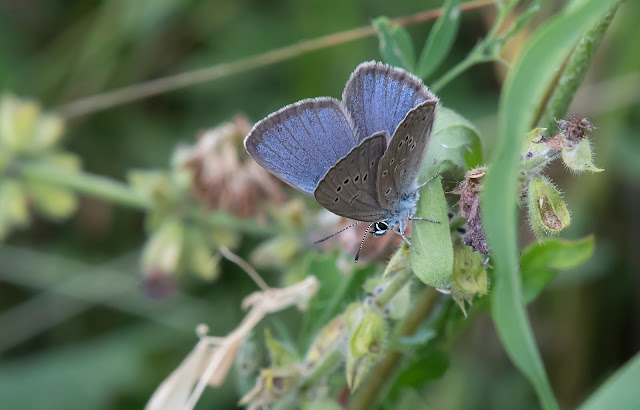 Probable Alcon Blue.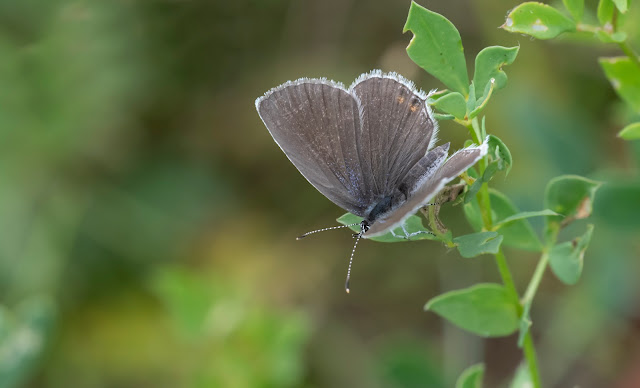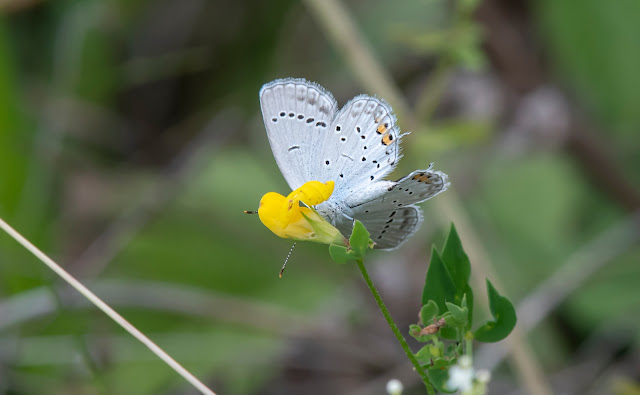 Short-tailed Blue.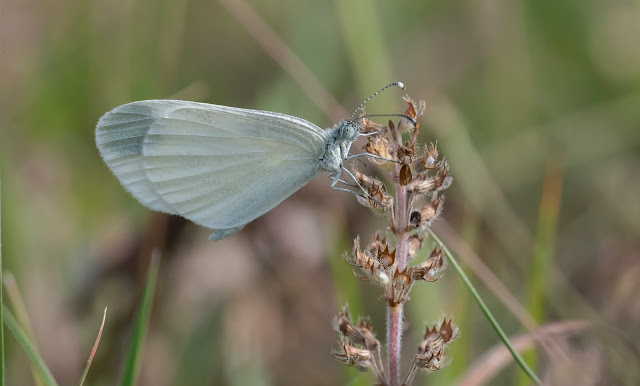 Wood White.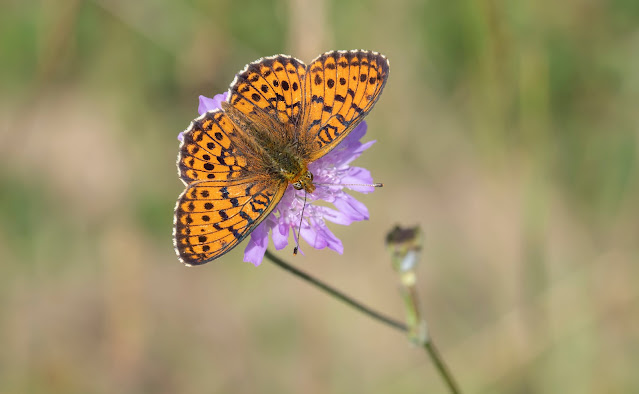 Lesser Marbled Fritillary.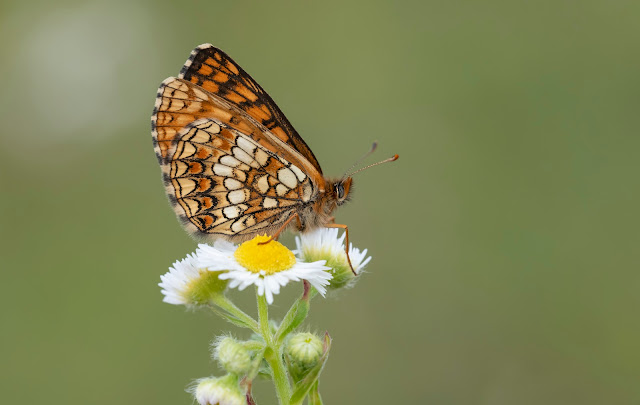 Female Nickerl's Fritillary.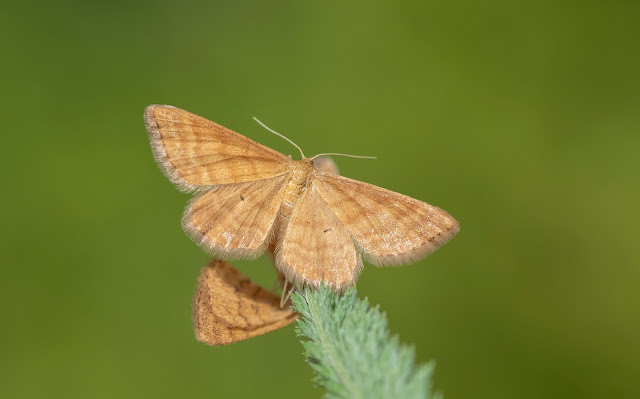 Bright Wave.
(This pair were mating, although the back moth is not fully visible. A rare moth in Britain).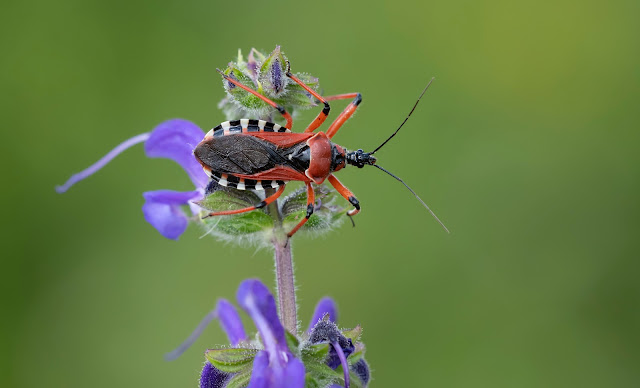 One of the colourful Bugs I have struggled to find the correct identification so far.
A fabulous week spent in Transylvania with Anna and her sister and parents. I had such a warm and friendly welcome and they were so generous to me. Many thanks to them for inviting me over, and if anytime in the future you feel like having me back!!!!